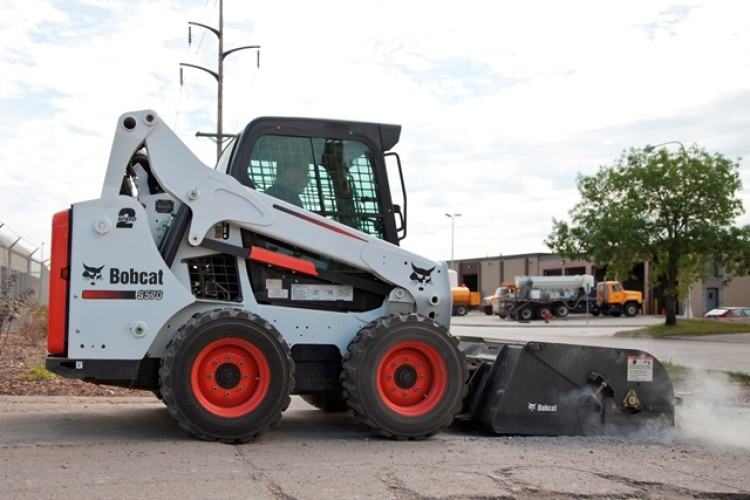 Bobcat offers a range of planer attachments, including both standard and high-flow models from 360mm to 1m in width, for maintenance and repair work on asphalt and concrete surfaces.
The latest additions to the range are the 460mm and 610mm planers approved for all current high-flow loaders, including the top-of-the-range Bobcat S850 skid-steer and the T870 compact tracked loader. One of the key features is the hydraulic side-shift that has been increased to 760mm. The hydraulic side-shift and depth control are controlled from the cab.
These models are free-floating oscillation planers for optimum surface tracking, Bobcat says. They can be used with three different types of cutting drum: all-purpose, fast-cut or smooth-cut.
They are designed for a range of applications from milling surfaces to repairing potholes or working around manholes. Other applications include creating cuts for recessed lane markers; matching uneven pavement surfaces; producing vertical edges for pavement repairs; cutting drainage in car parks and for tapering edges of roadways. The new planers can also be used for finishing jobs around larger milling machines, Bobcat suggests, or for work in confined areas.
Got a story? Email news@theconstructionindex.co.uk