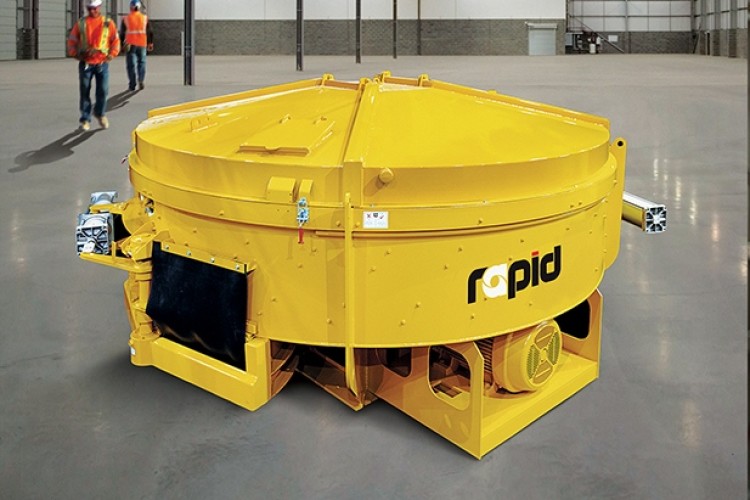 MixIt's latest concrete mixer, the Rapid R3000 pan concrete mixer, was installed at its readymix production plant in Bow, east London.
MixIt already has sites in Bow, Barking (producing concrete blocks), Tilbury and Edmonton and has plans for two more. Its relationship with Armagh-based Rapid International began 22 years ago, when it bought a Rapid 1m3 pan concrete mixer in 1995 for installation in the company's first batching plant at Bow. This mixer is still in operation today, producing more than 20m3 of readymix per hour. The company has since bought a 4m3 pan mixer in 2014, a 3m3 pan mixer in 2015 and more recently two 3m3 pan mixers.
The 4m3 pan mixer  at the Barking site produces 120m3 wet batch per hour and the 3m3 pan mixers can produce up to 96m3 per hour.
 "The mixers are simple and effective, with good output levels and produce excellent quality concrete," said MixIt managing director Jim Taylor.
Got a story? Email news@theconstructionindex.co.uk