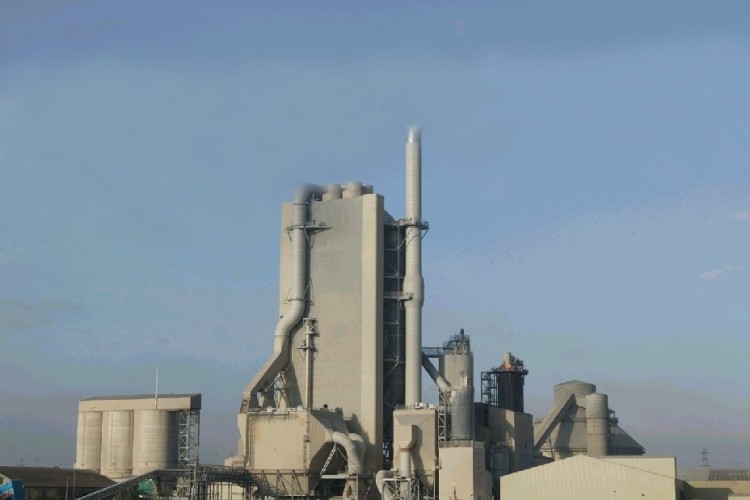 Concrete hasn't always been known for its strong eco credentials – but that's changing fast.
The rise in the number of concrete sustainability initiatives has been exponential since the first Concrete Industry Sustainable Strategy was published in 2008. This committed the industry to cut CO2 emissions, cut waste to landfill and source materials responsibly.
The 2012 report has just been published and it reveals some impressive improvements in sustainability. For instance the concrete industry showed a 60% reduction in the amount of waste sent to landfill between
2008 and 2010, and that 88% of concrete production met BRE standard BES 6001, which covers the responsible sourcing of concrete.
The concrete sector is keen to demonstrate that, with the right specification, contractors can reduce the environmental impact of their buildings. To this end, The Concrete Centre has published a Specifying Sustainable Concrete document, which shows where environmental gains can be made without compromising durability or strength.
Greater knowledge
With more knowledge of the products, The Concrete Centre believes designers and contractors are more likely to optimise concrete's benefits and minimise the risk of ending up with an unsuitable mix.
One example in the guide is how concrete's appearance differs depending on what cement alternative it is mixed with.
If cement is mixed with pulverised fuel ash, a by-product of coal-fired power stations, it will be darker than cement mixed with ground granulated blast-furnace slag, a by-product of the steel industry. Something a contractor would want to know if specifying an costly exposed concrete finish.
"Concrete is not a single material," says Clare Ackerman, head of marketing at The Concrete Centre. "It's a mix that can be altered according to the requirements of the project and the sustainability drive."
Ackerman says that by giving engineers and contractors knowledge they will be able to find the most cost effective, sustainable solutions.
"It's not necessarily being an expert," she says. "It's about enabling others on the project team to make the right sustainable design decisions."

Tougher targets
The concrete industry has now set itself a harder target for 2020 including a 90% reduction in waste to landfill (from 2008 baseline) and a 30% reduction in CO2 emissions (from 1990 baseline).
A bigger challenge will be to achieve some sort of consistency in the environmental measurement tools used across the sector.
Benchmarks across a manufacturer's own product range are helpful – but if the measurement criteria differ across the sector, specifiers will find it hard to make comparisons. It would be useful, for instance, to know how AI's Life scores compare to Cemex' carbon calculator.
If the concrete industry is to meet its ambitious new targets, it may have to start sharing data across a standardised set of criteria.
Concrete ideas for cutting your carbon footprint
The latest is a Passive Design Assistant tool, which aims to demonstrate the design impact of orientation, ventilation and thermal mass. Designed by Arup, The Concrete Centre and AHMM architects, the tool shows the affect of window size, shading options and insulation on internal temperatures and heating and cooling loads.
Another new tool is asPECT (Asphalt Pavement Embodied Carbon Tool), which calculates the carbon footprint of asphalt used in highways. Developed by the Highways Agency, Mineral Products Association, Refined Bitumen Association and TRL, the tool measures the impact of transportation, the acquiring and processing of raw materials, production, installation, maintenance and the energy involved in excavation at the end of the materials life.
This method is now standardised across the highways sector.
Aggregate Industries ranks its products against three benchmarks covering carbon reduction, non-primary material content and Sustainable Urban Drainage. Every product carrying the Life initiative logo must have met at least one of the three benchmarks: the product must reduce carbon in manufacture or in use by 20%; it must contain a minimum of 45% non-primary material; must feature SUDS. All AI products carrying the Life logo must display the numbers for CO2 and non-primary materials, and the company says this makes it easier for specifiers to compare and understand the products.
Cemex has introduced a carbon calculator which uses data to calculate the embodied energy of concrete through the supply chain for any project. Transport and raw material variables can be changed to see what impact there will be on overall CO2 (see page 46).
Got a story? Email news@theconstructionindex.co.uk