The submissions are in response to the request for information (RFI) issued in late June. The RFI sought innovative and creative solutions to ease the congested I-66 corridor from Capital Beltway to Route 15 in Haymarket.
"The RFI is part of the Commonwealth's plan to transform I-66 from a highly congested corridor to a multi-modal transportation facility that moves traffic and people more efficiently," said Virginia governor Bob McDonnell.
Transportation secretary Sean T. Connaughton added, "The Commonwealth has asked for the best and brightest ideas from both the public and private sectors and that resulting synergy will provide the most effective solutions to ease congestion and improve travel on I-66."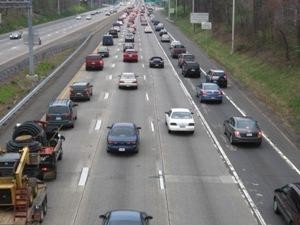 The RFI sought private sector input on a range of best practices and innovative approaches to develop and finance transportation improvements on a 40km section of I-66. Improvements under consideration could add additional capacity to the road, provide multi-modal options and possibly finance the project through tolled express lanes.
The 19 responding to the RFI are:  
    1 Abertis USA Corp
    Acciona Concessions Canada Inc.
    ACS Infrastructure Development and Dragados USA
    AECOM
    Bechtel Infrastructure Corporation
    Cintra and Ferrovial Agroman
    Edgemoor Infrastructure & Real Estate, Shirley Contracting Company, Clark Construction Group, and Dewberry Consultants
    Fluor Enterprises, Inc.
    Hochtief and Flatiron
    Kiewit Infrastructure South Co. and Kiewit Development Company
    Lane Construction Corporation
    Macquarie Capital (USA) Inc.
    Meridiam Infrastructure North America Corporation
    OHL Infrastructure, Inc.
    Shikun & Binui Ltd. (a member of the Arison Group)
    Skanska AB
    SNC-Lavalin Inc.
    Transurban
    Vinci Concessions USA
Got a story? Email news@theconstructionindex.co.uk