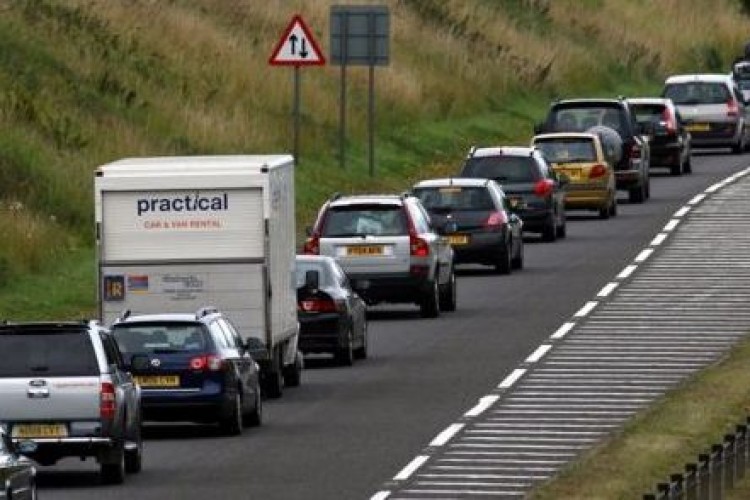 Transport Scotland hosted the Industry Day to inform the engineering consultancy market about business opportunities available through the £3bn A9 dualling programme.
Three separate large design contracts, each with a value in the range of £40m to £60m, are on offer, covering the A9 between Perth and Inverness. The three sections are:
Birnam to Glen Garry
Glen Garry to Dalraddy
Dalraddy to Inverness
Consulting engineers Halcrow and Jacobs have already been appointed to start preliminary work on the scheme. As previously reported here, Halcrow is providing strategic environmental assessment and Jacobs preliminary engineering work.
Transport minister Keith Brown said: "This £3bn complex and challenging programme will be one of the biggest infrastructure projects in Scotland's history. The sheer scale, 80 miles of dual carriageway, makes it good business and value for money to split this design work into three large sections.

"I welcome the keen interest from the consulting engineering industry in this project and look forward to seeing that evidenced when the OJEU for the three design contracts issues this summer.
"These contracts will provide steady work for the next 12 years for the three successful bidders – providing much needed certainty and helping to secure jobs. In addition, these commissions are likely to offer many opportunities for small and medium enterprises through subconsultancy work.‪
"Just under a year ago we set out our plans to dual the A9 between Perth and Inverness by 2025. Next week Transport Scotland will be holding a series of public exhibitions to update the public on how we have been progressing various strands of the A9 dualling work.
"I would encourage everyone with an interest to come along to one of the venues and comment on the developing programme."
Got a story? Email news@theconstructionindex.co.uk