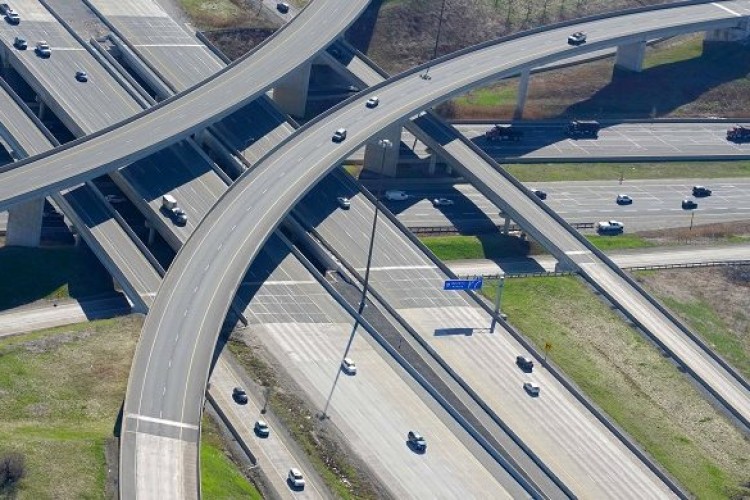 Earnings before interest, tax, depreciation and amortisation (EBITDA) were up 17% to €227m.
The company said there had been good asset performance, traffic growth and new international construction contracts; results were also affected positively by the acquisition of Broadspectrum. In contrast, the €157m net profit booked in the same period of 2016 included capital gains on the sale of Chicago Skyway and the M3 and M4 toll roads in Ireland.
In the first quarter of this year, the main assets improved financial results and traffic volumes, and increased dividend payments. Traffic increased steadily in both toll roads and airports and EBITDA grew by 17.5% at the 407 ETR toll road and Heathrow Airport (+3.8%) in local currency terms.
Sterling's performance had a negative effect in the quarter.
The total backlog remains above €33,300m, of which 79% corresponds to international contracts. New contracts include operation and maintenance of Manchester Metrolink and a number of roads in the US and Poland. Other notable new contracts that were not yet booked in the first quarter of 2017 are the I-66, in Virginia, and a section of the Grand Parkway, in Houston.

Ferrovial, the global infrastructure operator and manager of services for cities, obtained 72m €net profit in the first quarter of 2017. Revenues amounted to €2,885m, a 39% increase, and EBITDA to €227m, 17% more than in the year-ago quarter, affected positively by the acquisition of Broadspectrum.
Ferrovial collected €154m in dividends from the assets in which it holds a stake. The company divested 3.9% of Budimex for €59m while retaining a 55.1% in this Polish company.
The order book totalled of €33,329m, of which Services account for €24,022m and Construction for €9,307m; 79% of the backlog is located outside Spain (75% in the case of Services and 84% in the case of Construction).
Construction revenues totalled €965m (+19.7%) due to stronger order intake in the US, the UK and Australia. The EBIT margin was stable at 5%. Budimex (revenues +5.6% and EBITDA +91.8%) continues to perform very well. Pepper Lawson contributed €53m in revenues in the quarter. International activities continued to gain in importance within this division, accounting for 83% of revenues and 84% of the backlog.
Got a story? Email news@theconstructionindex.co.uk