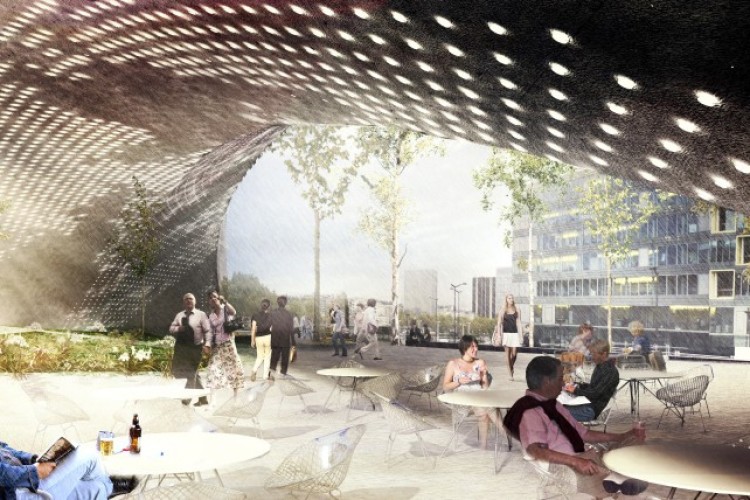 The consortium, which is led by Eiffage Métal and also includes the group's Eiffage Génie Civil and Goyer subsidiaries, has been selected by the Le Monde press group for the 23,000m2 headquarters building in Paris' 13th district. The work has an overall value of €43m (£38m).
The eight-storey 'bridge building' will be supported by a structure built partly in Lauterbourg in Alsace, in one of Eiffage Métal's plants.
Its facade will consist of a two-layered envelope. Goyer will build the first, watertight section, while Eiffage Métal will make the second, which is mainly decorative. The building will stand on a slab reinforced by Eiffage Génie Civil, built over the railway tracks near the Gare d'Austerlitz.
The project has been developed by Redman on behalf of the Le Monde group. The design is by the architectural firms Snohetta (Norway) and Sra-Architectes (France), which won an international tender.
When work is complete in 2019, the building will house the publications of the Le Monde (Le Monde, Télérama, Courrier International, La Vie) and the Nouvel Observateur (L'Obs, Rue 89).
Got a story? Email news@theconstructionindex.co.uk