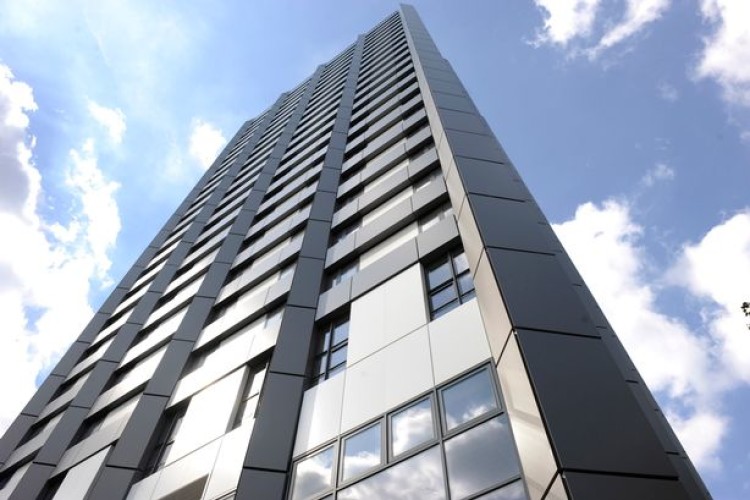 Michael Gove has written to the Construction Products Association (CPA) demanding financial contributions to fund remediation of unsafe cladding.
Companies that fail to pay penance could find themselves banned from the market.
The letter comes just two weeks after a similar demand to property developers. When Gove told developers they must pay for what they broke, they told him that it was not solely their fault – that manufacturers are also to blame for the crisis and so should also pay something. Gove's letter to the CPA, which represents manufacturers, indicates that he agrees.
The cost to remediate unsafe cladding on buildings more than 18 metres high is estimated at £5.1bn. A developer tax is already in the works to fund this. However, the government has recently accepted that blameless leaseholders of buildings between 11 metres and 18 metres should no longer have to pay to rectify their buildings.  The cost of rectifying these medium-rise buildings is estimated at £4bn.
"The industry who caused the crisis will now pay to fix it instead of innocent leaseholders," Michael Gove said in his letter to CPA chief executive Peter Caplehorn.

The letter, dated 22nd January 2022, states: "I have already written to and met with major UK property developers setting out the contributions they will need to make to fund the remediation of medium rise buildings, which we currently estimate to be £4bn, as well as to fix the buildings they are responsible for constructing. I am writing to you to set out the contribution that cladding and insulation manufacturers will need to make to fixing the crisis.
"My starting point is that it is clearly unjust that innocent leaseholders should be landed with bills to remove cladding products from their buildings they had no reason to suspect were dangerous. The range of past practices in the industry – across its approach to manufacturing, marketing and testing – has rightly been a source of huge concern to Parliament and the public.
"Without prejudicing the results of the Grenfell Inquiry, there is no doubt that the documentary evidence that has been published relating to the culture and practices of major cladding and insulation manufacturers has been extremely alarming. There are a number of cladding and insulation companies whose products or services have contributed to the need for remediation of 11m+ buildings on fire safety grounds. I am offering a window of opportunity, between now and March, for the sector to work with my department through open and transparent negotiations to agree a settlement that will restore confidence and secure an appropriate contribution from the sector."
He continues: "A new deal must include a clear commitment from the sector that they agree to make financial contributions in this year and in subsequent years as we have already asked developers to do. The total contribution from the cladding and insulation sector must represent a significant portion of the total remediation costs, caused by the dangerous products sold by some of your members."
Gove's letter concludes with a threatening note: "I am sure you are as committed as I am to fixing this broken system, and I hope we can work together to do that. But I must be clear, I am prepared to do whatever it takes to deliver our objective including using our regulatory framework to limit any culpable company from operating and selling products in this country in the future; and I will pursue those individuals and firms liable for building defects who are unwilling to do the right thing now. There is no future for those companies and directors who are not fully committed to upholding the safety of residents and fixing past wrongs."
Got a story? Email news@theconstructionindex.co.uk