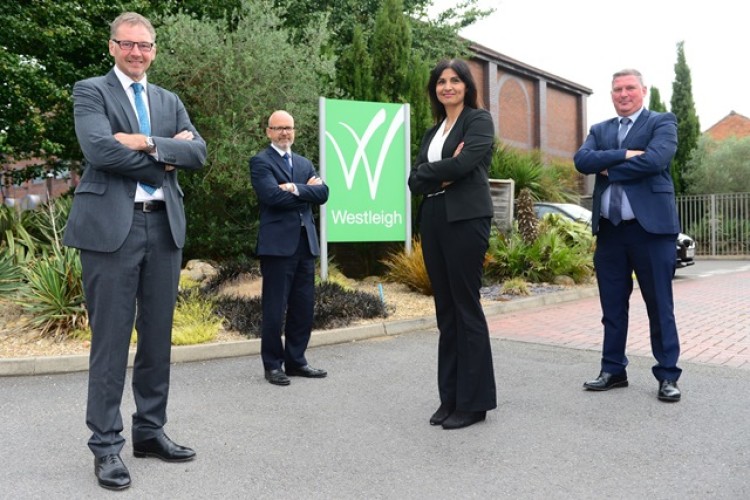 Westleigh has created the management board to oversee its recently-created divisions in Yorkshire and the West Midlands, in addition to its established East Midlands business.
The firm, backed by Palatine Private Equity since 2016, has opened new offices in both of its expansion regions this year. It is now planning to push south to Bedfordshire and Buckinghamshire.
The central services directorate comprises: partnerships director Gary Turner; sales director Robert Orr; human resources director Suki Deol; and health & safety director Steve Dudman.
Managing director Ian Jones explained: "Since we received a £21m investment from private equity firm Palatine last summer, with a view to expanding beyond Westleigh's East Midlands heartlands, we have thought long and hard about how to facilitate that. By promoting these long-serving staff to oversee the expansion and ensure it runs smoothly, we are giving the people who helped make the business what it is today a chance to shape its future.  Their intricate knowledge of our operations in the East Midlands will allow them to extend that blueprint into the new regions and offer insightful guidance to regional management."
Got a story? Email news@theconstructionindex.co.uk