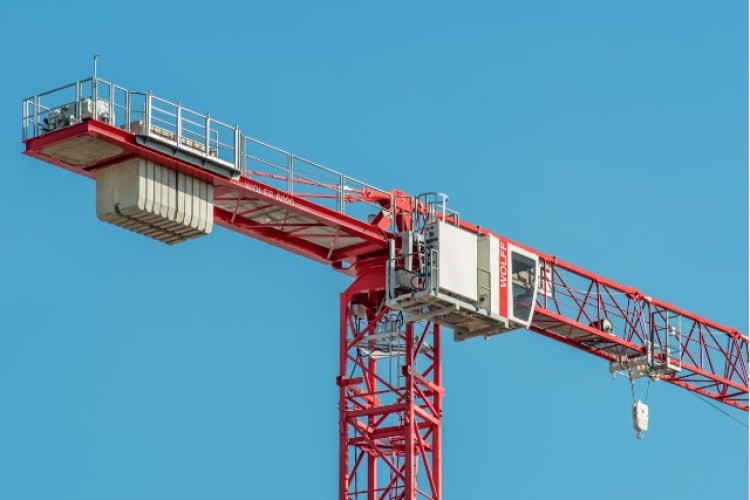 The initial 24-hour strike is on Friday 8th September after the Unite union, representing the operators, said it was 'left with no option' when pay talks broke down.
HTC Wolffkran is the largest tower crane company in the UK and the strike could disrupt several major projects including the new stadium being built by Tottenham Hotspur.
Unite members at HTC voted for strike action after the company refused to continue negotiations.
The company says its offer would mean its 260 crane operators would have received pay increases totalling 19.8% over the last five years. Average operator pay at HTC would be £60,000 a year under the rejected deal, the company says
But Unite says that the two-year deal worth 3%  a year is a cut in real terms as the retail price index (RPI) is running at 3.6%.


Unite national officer for construction Jerry Swain said: "Despite seeking fresh talks to avoid strike action, we have been unable to reach a satisfactory agreement and therefore have no option but to take strike action.
"Our members are simply not in a position to meekly accept an imposed pay increase, which is a pay cut in real terms compared to the current rate of RPI. This so called increase is in effect a substantial reduction when compared to the increases that workers are receiving in the industry.
"It in inevitable that strike action will cause widespread disruption on sites throughout the UK; this is a result of HTC Wolffkran's management refusing to enter into meaningful negotiations which could have resolved this dispute.
"Even at this late stage Unite is entirely open to holding further talks and to explore ways in which industrial action can still be avoided."
Got a story? Email news@theconstructionindex.co.uk