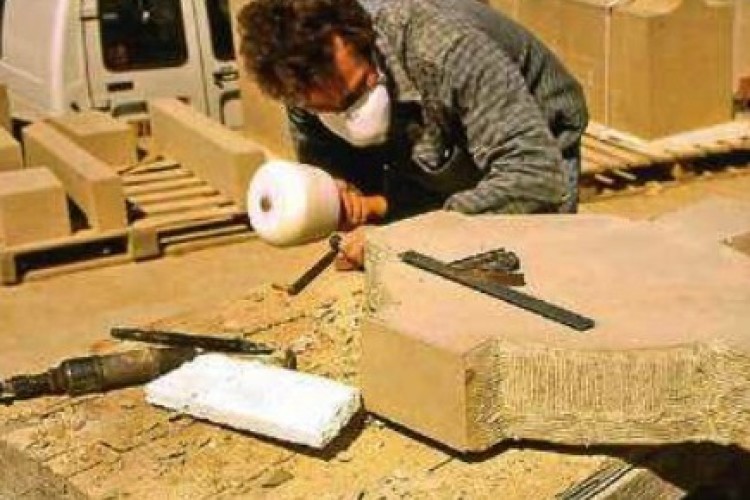 The Construction Industry Training Board (CITB) has signed a strategic skills partnership agreement with Historic England, Historic Environment Scotland and the Welsh Government's Historic Environment Service (Cadw) in a bid to ensure traditional skills like stone masonry are in place.
They want to increase the uptake of training related to traditional buildings, leading to qualifications to match skill level.
Upcoming projects that will require substantial specialist skill include major refurbishments of Buckingham Palace, the Palace of Westminster and the Parliamentary Estate. There are fears that some of the required crafts could be in short supply.
More generally, the skills partnership agreement and action plan is intended to help ensure the construction industry is equipped to maintain the nation's traditional building stock. There are more than six million buildings over 100 years old across Great Britain and they form a substantial source of demand for work for contractors. A skills need analysis commissioned by CITB and the heritage bodies found that £3.8bn was spent on work on these traditional buildings in 2012. Significantly, 89% of contractors performing this work were general construction companies, and 87% of them had no qualifications relating to traditional buildings.
CITB industry relations director Mark Noonan said: "This is a milestone agreement and one that is crucial to ensuring we have the right skills in place to conserve, repair and maintain our traditional building stock. We want young people to see that you can have a great career working with traditional buildings. Indeed, our current apprentice of the year, Sophie Turner, is a stonemason who learnt her trade working on a medieval church.
"Together with Cadw, Historic England and Historic Environment Scotland, we want many more young people to follow in her footsteps and help preserve these fantastic buildings for future generations to enjoy."

Chris Smith, director of planning at Historic England said: "We are looking forward to working together to support the reform of apprenticeships to meet the needs of the heritage construction sector and boost apprenticeship numbers via the new Trailblazers in England.  Amongst other things, Historic England will be delivering on the action plan by offering training opportunities on the forthcoming repair project at Shrewsbury Flaxmill Maltings funded by the Heritage Lottery Fund."
Welsh assembly member Ken Skates, cabinet secretary for economy and infrastructure, said: "I welcome this agreement and opportunity to work in partnership to deliver a shared vision for a well-trained and qualified workforce in a profitable construction industry. I'm particularly keen to see the skills necessary to work on traditional, pre-1919 buildings integrated  in mainstream construction training and for the long-term economic value of planned building maintenance and responsible energy efficiency retrofit to be better promoted across the board."
David Mitchell, director of conservation at Historic Environment Scotland, added: "This agreement will ensure that we work together to help our colleagues in the construction industry equip themselves with the skills required to take our traditional buildings in to the future."
For more on this topic, see Jim Simpson's article, They don't build them like that any more, on page 22 of the March 2017 issue of The Construction Index magazine, which is available to read online for free at epublishing.theconstructionindex.co.uk/magazine/march2017
Or if you would like your own copy in glossy paper landing on your doormat every month, you can subscribe online for just £50 a year (UK only, £66 overseas) at www.theconstructionindex.co.uk/magazine
Got a story? Email news@theconstructionindex.co.uk