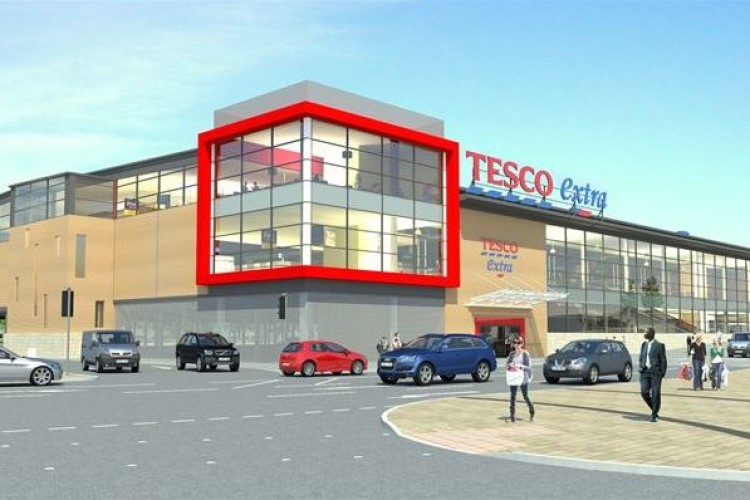 The new 110,000-square-foot supermarket is being built for developer TCN UK on the five-acre former Civic Site on Drummond Street.
Procured via a two-stage tender process, ISG has been involved in bringing the development through planning.
The first phase of the project sees the construction of a new road junction onto Centenary Way, paving the way for the demolition of the Centenary Way flyover. During this phase, ISG will also demolish the Civic Building, Norfolk House and Central Library, retaining the crushed demolition material and re-using this across the site.
Following the extensive groundworks phase, which also includes major service diversions, ISG will then build the new superstore on stilts, with under-croft car parking for 540 vehicles and a petrol filling station.
As part of the project, ISG will do work on the town's traffic management system. The existing pedestrian shopping area in the square will be re-landscaped.
modelled with new external paved areas and an attractive landscaping scheme introduced. Completion of the entire project is set for late 2014.
ISG northeast managing director John Gittins said: "Working closely with TCN UK, our two-year involvement has proved vital in progressing this important regeneration scheme to a stage where we are imminently due to break ground on site. Rotherham has ambitious plans for growth and greater inward investment and we are confident that this major new development for Tesco will act as the catalyst for further town centre regeneration and a corresponding increase in regional influence."
Got a story? Email news@theconstructionindex.co.uk