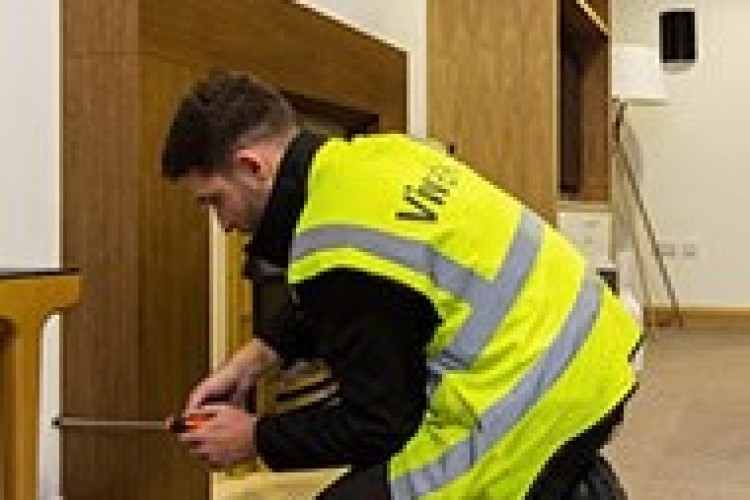 Strike action is being taken by 120 workers employed by Vivark Ltd and Knowsley Housing Trust who perform maintenance and repair work on the trust's social housing properties.
They down tools on Friday 1st December, and then every Monday and Friday (apart from bank holidays) until Monday 19th February 2018.
From Friday 1st December until Thursday 22nd February 2018 workers will also be undertaking a call out and overtime ban, which is expected to disrupt emergency repairs procedures.
The strike follows the rejection of a 2% pay increase offer this year after years of pay freezes and other below inflation increases.
Vivark describes itself as "a social enterprise, which means we always put people over profit". It is part of the First Ark Group. However, union representatives say that its employees have seen their terms and conditions deteriorate in recent years, with a reduction in holidays, lower pension entitlement, an increase in working hours and cuts to sick pay.

Unite regional officer John Sheppard said: "Unite members at Vivark and Knowsley Housing Trust have said enough is enough they will not allow their pay and conditions to be constantly eroded. Our skilled and dedicated members have seen their pay and conditions cut year on year in real terms and as a result are struggling to make ends meet.
"The companies involved have failed to enter into sensible negotiations and our members have had no option but to take strike action as a last resort.
"The strike action will inevitably result in tenants experiencing delays in repairs and maintenance work but this is directly a result of the companies' actions. The ball is firmly in Vivark and Knowsley Housing Trust's court, they can still prevent the strikes by returning to the negotiating table and making a fair pay offer."
First Ark chief executive Bob Taylor said: "We respect the rights of all of our employees and the rights of trade union members to take industrial action. We have recently paid a 2% salary increase backdated to April 2017 to all of our employees in line with the offer made to the collective of recognised trade unions in March 2017. We have been meeting with trade union representatives since March and have recently briefed our staff to explain the basis of the increase.
"As a business, we have taken into consideration the external and economic climate, our current operating position and we have offered our employees the most the business can afford.  During this period we will be working hard to ensure minimal disruption to our services for our valued customers."
Got a story? Email news@theconstructionindex.co.uk