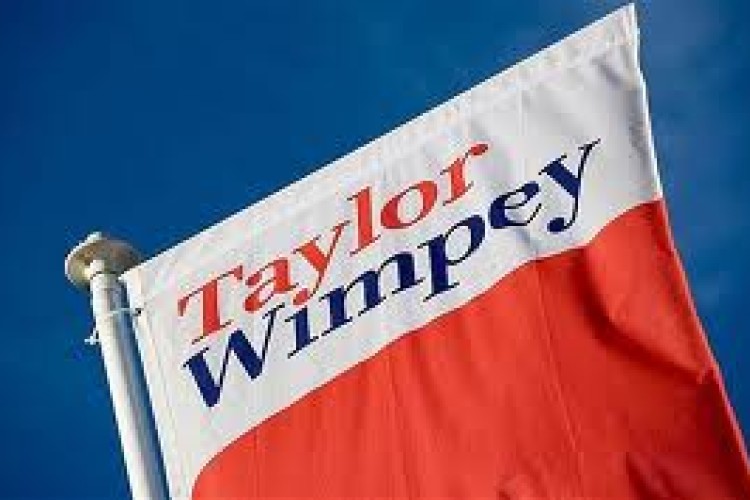 Taylor Wimpey has been under fire in recent months for an overnight doubling of the ground rent that its customers have to pay. Under political pressure, it has agreed to make changes at a cost to the business expected to be £130m.
In the six months to 2nd July 2017 Taylor Wimpey made a pre-tax profit of £205.0m (2016 H1: £268.8m), taking into account a provision of £130m as a result of the leasehold review.
In the UK it completed 6,580 homes, excluding joint ventures, an increase of 9.3% (2016 H1: 6,019).
Group revenue was up 18.5% to £1,727.5m (2016 H1: £1,457.2m).
Operating profit was up 25% to £349.0m (2016 H1: £279.1m).


In 2007 Taylor Wimpey introduced a lease structure that provides that the ground rent doubles every 10 years until the 50th year, when ground rent is capped. This year was the first year that homeowners were hit by the sudden increase and sent scurrying to examine the small print of their contracts.
Taylor Wimpey continues to defend its position, asserting that: "The doubling clauses are considered to be entirely legal and are clearly set out in the relevant lease documentation. In addition, when buying their Taylor Wimpey property, all customers received independent legal advice as part of the standard conveyancing process."
However, it has bowed to pressure (the Financial Times called it "a scandal") and agreed to a rethink: "On behalf of customers who acquired from, and remain the owners of a Taylor Wimpey leasehold properties which are subject to this specific doubling clause, we have already entered into negotiations with the respective owners of the majority of the freeholds with the objective of converting our customer's leases to an alternative lease structure, focused on resolving concerns that have been raised by some customers regarding the mortgageability or saleability of properties with this lease type, with the group bearing the financial cost of doing so. In the event that we are not able to reach agreement with individual freeholders, we will continue to pursue other avenues to help our customers. As a result of this review the group has recognised an exceptional provision, before tax, of £130m as at 2 July 2017."
Regarding recent trading conditions, chief executive Pete Redfern was upbeat. "Trading through the first half of 2017 has been very positive, supported by favourable UK housing market fundamentals and good customer confidence. In the central London market in particular, we are pleased to see improved customer confidence following a period of uncertainty."
He added: "Although the wider political backdrop could have an impact on confidence levels and market dynamics, we have seen no material change in trading since the general election, and our first half performance has been strong. Our business is built to maximise performance in all market conditions, benefiting from a robust balance sheet and high-quality landbank. With a strong forward order book and a disciplined strategy to manage the business through the cycle, we remain on track to meet both our full year objectives and medium term strategic goals."
Got a story? Email news@theconstructionindex.co.uk