It has launched a new division, called Mabey Hire Instrumentation, offering concept design, installation and data analysis.
The service is already being used on two Mabey Hire contracts, in Hampshire and London.
During the replacement of the leaf piers at Junction 9 of the M27 (Park Gate junction), Mabey Hire has installed geodetic monitoring to demonstrate relative movement of the structure and geotechnic monitoring devices, attached to the bridge, to measure differential movements within the structure. The bridge is supported on a system of Mabey MAT 125 props with Hymat jacks used to control loads in the structure whilst the repair is carried out.
Mabey Hire is also providing a combined monitoring and jacking system to the 400m-long Canning Town Flyover during the construction of the Crossrail tunnels beneath. Mabey Hire has conceptualised an approach that will provide a high resolution measurement of any effects on the structure measuring movement to 0.3mm accuracy. Any effect on the structure from the tunnelling works beneath will be mitigated by an integrated system of hydraulic control.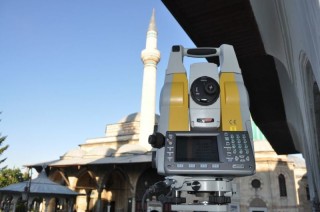 In each case information from the data logger is transferred to a secure web site through a 3G connection and displayed in real-time allowing 24/7 access to the data for authorised parties. Should sensor or analysed data collected from the optical monitoring, pressure monitoring, tilt sensors and thermistors exceed any allowable tolerance a trigger alarm is activated and all key personnel receive an SMS text alert together with an email describing the condition. Mabey Hire then provides the propping and jacking needed to mitigate any adverse effects on the structure, thus providing a complete package.
"We are pleased to be able to offer the industry a full solution which provides insight into the health of structures. It is especially beneficial in situations, where there are concerns over the condition or deterioration of a structure," said Mabey Hire managing director Mark Rooney. "The ability to see potential issues before they happen provides opportunities for advanced planning, meaning that stakeholders can be notified of any potential disruption."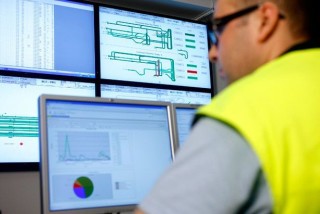 Got a story? Email news@theconstructionindex.co.uk