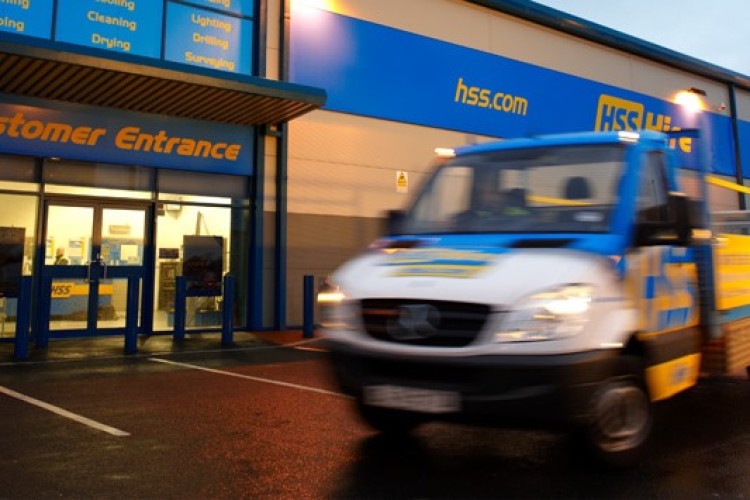 HSS Hire Group made a loss of £17.4m before tax in 2016 (2015: £13.8m loss) on revenue up 10% to £342.4m (£312.3m).
High points were the performance of the Services division, which grew sales by 61%, but the core rental business was not so hot.
Chairman Alan Peterson said: "The year was a transformational one for HSS, in which we invested in our operating model to incorporate an industrialised engineering function alongside our retail-like logistics capability. This will drive a real competitive advantage for our branch network, providing a paradigm shift in kit availability within our markets where we expect to see growth in the medium term."
He said that the results of the reorganisation would start to be seen on the balance sheet in the second half of 2017.

Chief executive John Gill said: "2016 was a year of significant operational change and investment for the group. The result is an enhanced operating platform that will enable us to deliver superior fleet availability to customers right across our network, creating the foundation for future sustainable profit growth."
He continued: "While we made good progress in key accounts, specialist rental and our fast-growing Services business during the year, this was not matched by revenue growth in our core Rental business and re-establishing momentum in this area is our primary focus in 2017 and beyond.
"With our new platform in place that we can now optimise and then leverage, we are firmly focused on pressing home our competitive advantage to drive growth in Rental revenues, particularly in our smaller and medium sized accounts… While we remain at the start of this journey, there are some encouraging initial signs that this strategy is beginning to gain traction in key markets such as London."
He concluded: "Our markets remain competitive on price, but the initiatives implemented over the last 12 months - and the ongoing programme of network optimisation - have strengthened our capabilities and leave the Group well positioned to continue to serve our existing and future customers."
Got a story? Email news@theconstructionindex.co.uk