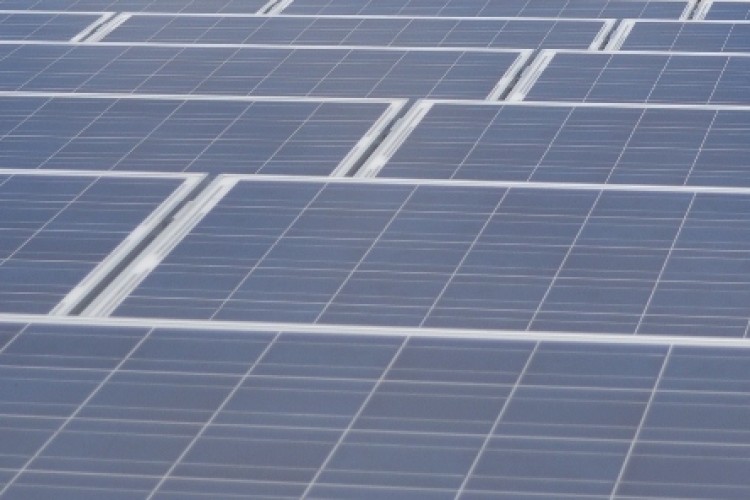 The 257.7MW Sakuto solar (PV) project in Mimasaka-shi involves 8,000,000m3 of soil movement within the site for filling and flattening the land and the construction of a new 77kV, 17km underground transmission line which will travel through residential areas and river crossings.
Japan established a favourable feed-in tariff for solar PV power in 2012 to promote the development and exploitation of renewable energy resources within the country. The plant will sell electricity for a 20-year period to the Chugoku Electric Power Company, while the scheme will also help reduce CO2 emissions by approximately four million tonnes over the same period.
Mott MacDonald acted as owner's engineer during Sakuto's development phase and was responsible for providing solar resource and plant performance assessments, drafting plant test procedures, supporting engineering, procurement and construction contract negotiations and reviewing designs. During construction, the consultancy will be on site full-time to supervise the implementation of the civil, electrical and structural work as well as the instrumentation system. Mott MacDonald will also review all document submissions and detailed plant designs in accordance with local codes and international practice for solar PV projects.
Philip Napier-Moore, Mott MacDonald's project director, said: "Sakuto fits in with Japan's broader strategy to reduce dependency on nuclear power. It also will help the government meet its ambitious capacity targets to provide 64GW of solar PV electricity, both rooftop and ground-mounted, by 2030."
Sakuto is expected to enter commercial operation in autumn 2019.
Got a story? Email news@theconstructionindex.co.uk