The Norwegian Coastal Administration (NCA) had first announced the proposal in 2013 (link opens in new tab).
The Stad Ship Tunnel has now been formally included in the Norwegian National Transport Plan (NTP) in the period of 2018 to 2029, paving the way for construction. Initial estimates put the cost of construction at NOK2.7bn. The project has been awarded funding of NOK 1.5 billion has been included in the first period of the NTP, covering 2018 to 2023.
Conventional blasting is envisaged using underground drilling rigs and pallet rigs. The tunnel would have a length of 1700m, with a floor-to-ceiling height of 49m and a 36m width. The volume of solid rock to be removed is approximately three million cubic metres - equivalent to approximately eight million tonnes of blasted rock. Construction is expected to take three to four years.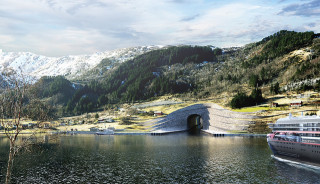 "There are still many pieces of the puzzle that needs to be put into place before construction can start, but we have previously stated that the actual construction could be at the earliest in 2019," said NCA project manager Terje Andreassen.
NCA is carrying out an impact assessment and the technical pilot project as part of preliminary work due to be reported to the Ministry of Transport & Communication this spring. An external quality assurance process will be carried out before the project is presented to the Parliament, which will then formally decides on project funding.
"We experience  great interest in the project, beyond that it is a project that will secure safe journeys and transportation of passengers and freight on the most exposed and dangerous part of the Norwegian coast," said Andreassen.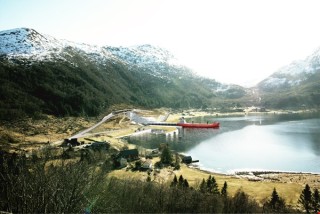 Got a story? Email news@theconstructionindex.co.uk