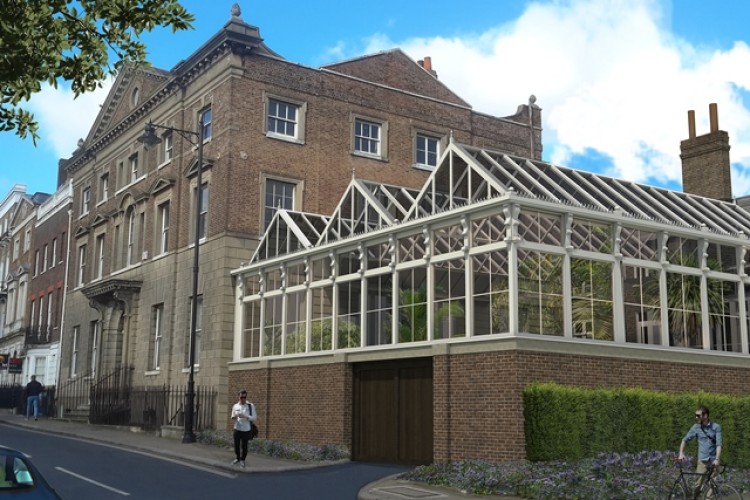 Specialist ultra-prime developer K10 Group purchased Doughty House and has spent the last four years working with architectural practice HTP and design house Argent,  planning a restoration project to transform the property into London's finest private residence – a 38,000 sq ft palace whose size rivals the garden wing of Buckingham Palace – with the restoration works scheduled for completion in late 2019.
K10 is looking for a buyer prepared to pay £100m for the eight-bedroom mansion. Under B&G, led by managing diorectoir Greg Kubik, K10 has 120 contractors working daily for 18 months. An estimated 493,200 man hours will go into the restoration.
K10 Group chief executive Kam Babaee said: "With its Grade II listing, illustrious history, grand state rooms and long gallery, Doughty House is one of London's most important stately homes. The restoration of this magnificent mansion and gardens into a £100m private palace by K10 Group is a major investment and four year heritage project which will leave a lasting legacy and deliver a totally unique world-class residence.
 "We are worked closely with a team of world class consultants and heritage experts on our designs to rescue, restore and return Doughty House to its original stately home origins. The construction work and completion of Doughty House is still another two years away. The buyer is acquiring an important piece of British history and a world-class newly refurbished stately home. If a discerning buyer purchases Doughty House now, they will have the advantage of working with us over the next two years to totally customise and refine the current plans and design scheme to their personal tastes and lifestyle. It's a unique opportunity to acquire what is arguably the most important private palace ever created in London."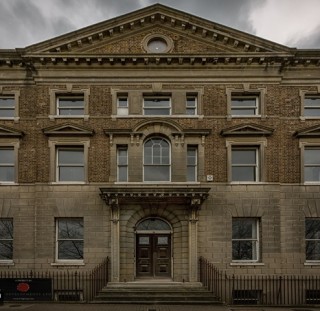 Doughty House was once the home of the Viscounts of Monserrate. It was originally built in 1769 in the Portland stone and London brick for Sir William Richardson, located at the crest of Richmond Hill. In 1786 the Georgian mansion, which resembles Highgrove House, was purchased by heiress Elizabeth Doughty and gained her name.
In 1849 Doughty House was bought by wealthy industrialist Francis Cook (1817-1901) who at the time was the third richest man in England and owner of Britain's largest clothing manufacturer. In 1885 he purchased and restored Monserrate Palace in Sintra as his summer residence and was enobled as Viscount of Monserrate by King Louis of Portugal. In 1886 he was made a British Baronet for establishing Alexandra House, a college for art students. 
Under Sir Francis Ferdinand Cook (1907-1978, 4th Baronet & Viscount) the fortunes of Doughty House declined. The 4th Baronet had a string of seven marriages and costly divorces, forcing the sell-off of much of the family's art collection.   He sold it to a developer in 1949.  The developer attempted to convert Doughty House into luxury apartments and also considered transforming it into a hotel, but planning and financial problems forced the company to sell Doughty House to another owner in 1953, and in the following decades the house has gone into decline through lack of investment.

Under K10's plans, the £100m mega-home is now set to be refurbished to provide an eight bedroom mansion with a series of ground floor state rooms, including palatial entrance hall with grand staircase, formal dining room, music room, drawing room, library/library and cinema/TV room.
The former Victorian-era conservatory will be restored into a split-level family kitchen, breakfast and informal-living area over the ground and lower ground floor levels.
On the first floor will be the master bedroom suite, with His & Hers dressing rooms and bathrooms. There will also be a principal guest suite with day room, dressing room and bathroom. The top floor will provide four VIP bedroom suites. 
The basement will contain a bowling alley and a car complex for seven cars, with turntable and car lift.
On the ground floor there will be a long gallery capable of entertaining over 150 guests. On the upper floor a winter garden room will provide entertaining space for 200 guests.
On the lower ground floor there will be a private health spa with its own concierge/reception providing access to a large swimming pool complex, with sauna, massage room and plunge pool.
The 40-metre long main lawn will have a 15-metre long reflection pool, inspired by Chatsworth House
The restoration includes more than 70 miles of high-tech cabling, £4.5m worth of bespoke joinery, six boilers, 10 chiller compounds and eight different comfort cooling and warming systems.
Got a story? Email news@theconstructionindex.co.uk