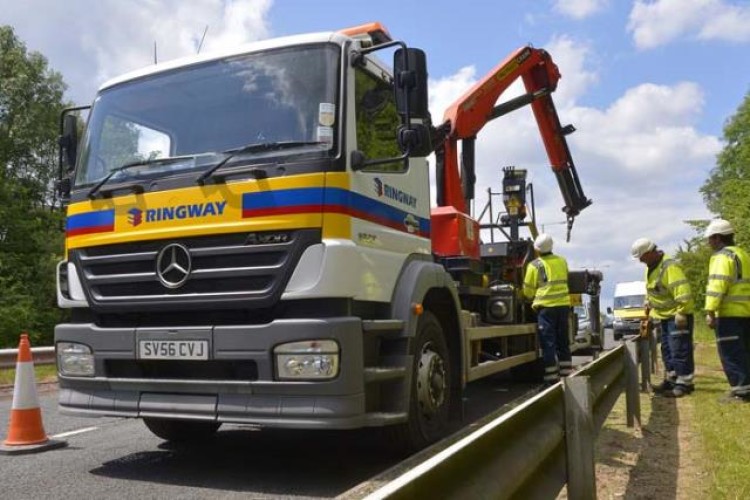 Ringway's maintenance and response (M&R) contract is for asset delivery in Highways England's southwest region. It is the largest of several asset delivery contracts let by Highways England in the region as it takes back direct responsibility for managing both routine maintenance and the delivery of capital renewal and improvement schemes.
The contract starts on 1st July 2017 and runs for up to 15 years. Ringway's duties will include severe weather service and incident response as well as routine maintenance.
Last month Kier was awarded a £40m contract for Highways England design services in the southwest. A framework contract for construction works has yet to be awarded.
Highways England commercial director David Poole said: "This contract not only builds on the new way of working already taking place in the East Midlands and North of England but also demonstrates our ongoing commitment to increasing Highways England's capability and control over the whole road network."
Regional director Andrew Page-Dove said: "We are welcoming Ringway Infrastructure Services Ltd as a new key supplier in Highways England. This appointment brings more diversity and resilience to our supply chain in the southwest. We look forward to working with them."
Got a story? Email news@theconstructionindex.co.uk