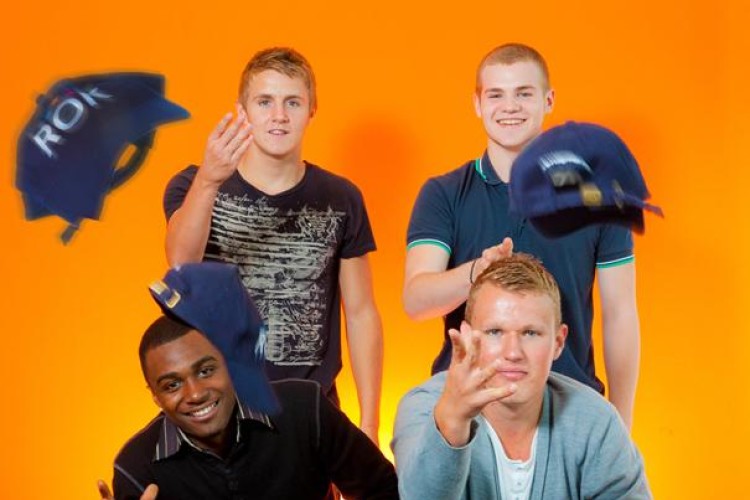 This recruitment drive bucks the national trend which has seen a dramatic 86 percent drop in the number of new trade apprenticeships since the height of the construction boom.
The apprentices will be based at Rok Centres across the UK in areas such as Newcastle, Milton Keynes, Poole and Reading.
Fourteen of the new recruits will be working in Scotland where Rok has a reputation as one of the biggest supporters of apprenticeships.
Among the apprentice plasterers, carpenters, painters, decorators, plumbers, and electricians in the new intake are four who will be working towards the new Maintenance Operations qualification which could prove a popular course at Rok where the aim is to have teams of multi-skilled technicians for many of its maintenance contracts.
In England, 36 of the new apprentices attended a special two-day residential induction course where they learned more about the company, its health and safety procedures and its customer service standards. A similar event took place in Scotland.
They were addressed by chief executive Garvis Snook who told them about his start in the industry working for his father's demolition business, his vision for Rok as The Nation's Local Builder and his belief in nurturing new talent and skills to preserve the industry's future.

As well as listening to presentations and taking part in activities, the youngsters were asked to support Rok's long-standing commitment to helping youth charity The Prince's Trust.
In addition to running a Prince's Trust Get Into Construction programme, which helps disadvantaged young people into the construction industry, Rok has asked its new apprentices to get involved with Challenge 500.
Challenge 500 is a Prince's Trust fundraising initiative which encourages teams of up to six employees to compete to raise £500 in one month. Each team works together to decide on an activity, how to go about it and who will do what.
Georgina Morrisroe at The Prince's Trust hosted the Challenge 500 launch. She said: "Rok has been supporting The Prince's Trust since 2006 and we are delighted that we can engage their new apprentices through Challenge 500. Not only will they raise vital funds to support disadvantaged young people, but they will develop new skills which will stay with them long after the competition."
Commenting on Rok's investment in apprentices, Andy Mallice, Managing Director of Rok Scotland said: "Like every other building firm, we are operating in very challenging times but we remain as committed as ever to investing in the future and supporting our apprentices through their training programmes and beyond. Every one of our apprentices is given the opportunity to learn skills that will prove invaluable in their future careers and allow them to progress to every stage of the company."
Got a story? Email news@theconstructionindex.co.uk