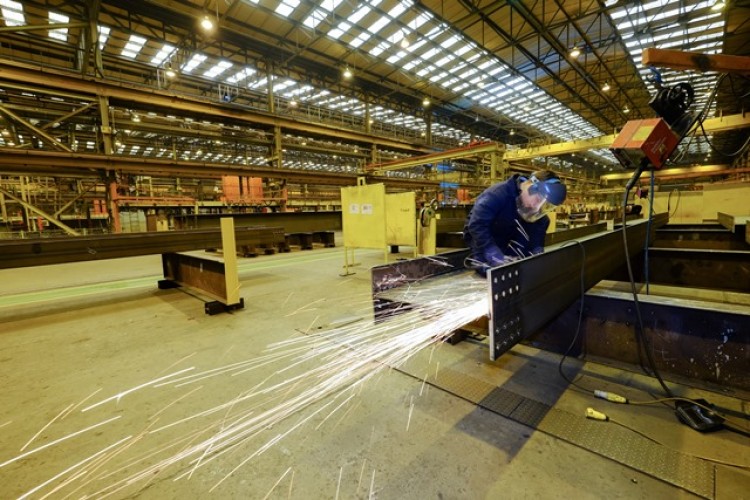 Cleveland Bridge UK has reported a profit of £4m for 2016, up from £3.0m pre-tax profit in 2015 and a loss of £6.8m in 2014.
The company has secured enough contracts, both in the UK and overseas, to support further growth. Turnover is forecast to be £44.2m in 2017 and in the region of £60m in 2018. Three years ago turnover was little more than half that, at £33.4m.
In addition to its established bridge fabrication and erection business, Cleveland Bridge UK has also returned to the building structures and bridge services markets, in which the company has previous experience.
The Darlington-based company is owned by Al Rushaid Petroleum Investment Company of Saudi Arabia. It put in new management in 2015, which has since invested in market intelligence capabilities and expanding its bid team to bring in more business.

The company employs more than 300 people, including 23 apprentices, and supports a cohort of contractors at its 22-acre site.
Managing director Chris Droogan said "The focus and ability of the new management team, supported by our talented, skilled and dedicated workforce has enabled the business to not only achieve a second successive year of profit, but deliver a significant increase.
"The investments we have made in our facilities, equipment, processes and people are ensuring that Cleveland Bridge UK can successfully continue an engineering legacy of 200 years, which has seen the company achieve a global reputation across six continents. 
"We are well-placed to benefit from continued infrastructure investment in domestic and international markets, which will enable the company to strengthen its market share and underpin profit and growth expectations." 
Got a story? Email news@theconstructionindex.co.uk