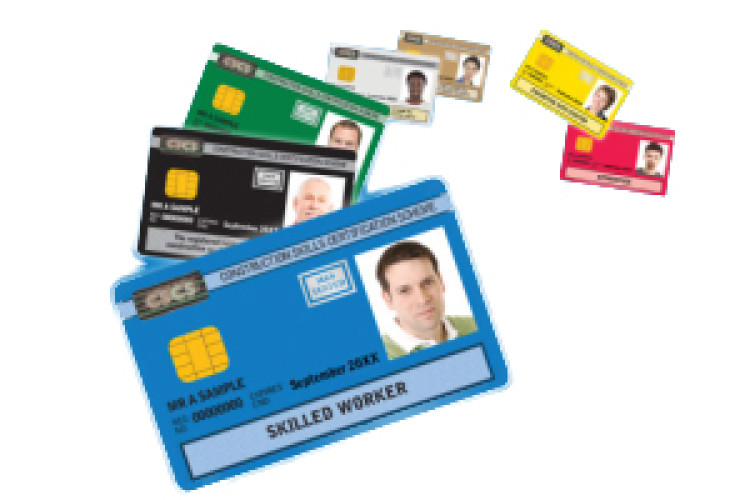 People attending construction sites to perform non-construction related tasks should not be expected to carry a skills card, say the managers of the Construction Skills Certification Scheme (CSCS).
Scheme managers have issued guidance to site managers to soften their carding polices and stop turning away non-construction related workers without CSCS cards.  
CSCS head of communications Alan O'Neile said: "CSCS cards are intended for construction related occupations only. Due to the wide range of skills required on construction projects, there are times when a worker arrives on site to perform a non-construction related activity, for example catering staff, delivering materials or cleaners. These individuals do not require a CSCS card and CSCS has stopped issuing cards for these and many other non-construction related occupations."
Despite this some construction sites still operate a 100% carded workforce policy. The policy is often reinforced in client's prequalification documents or by head office insisting all workers and visitors to site should carry a CSCS card. 

Alan O'Neile added: "The rigid enforcement of a 100% carded workforce results in legitimate, non-construction related, workers being refused entry to site as they do not hold a card. This indicates a misunderstanding of the scheme and undermines the construction industry's desire for a fully qualified (not carded) workforce."
This approach is supported by the Construction Leadership Council's (CLC) ambition (set out in the Industrial Strategy: Construction 2025) that skills certification card schemes carrying the CSCS logo must only certify those occupations with nationally recognised construction related qualifications, or approved equivalents.
The move away from a 100% carded workforce is therefore seeing an increase in the numbers of people turning up to site without a card.
Alan O'Neile continued: "We are not asking site managers to allow just anyone on site. If a worker is there to carry out a construction related activity then a card is required as proof of their training and qualifications. If they are there to perform a non-construction related activity it becomes the responsibility of site managers to induct and escort these people to ensure they remain safe at all times when on site."
Got a story? Email news@theconstructionindex.co.uk