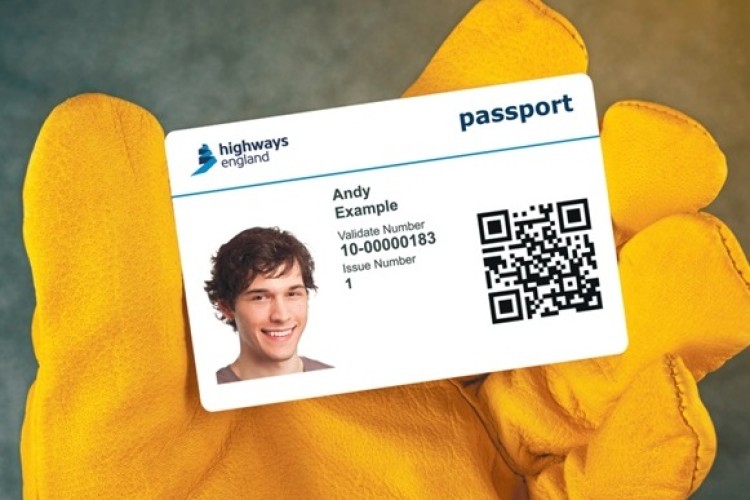 Unite, the UK's largest construction union, said that "the lack of consultation and secrecy concerning the new card scheme has created confusion and could doom the scheme to failure".
As we reported last week, all 50,000 workers on Highways England sites will be expected to have the new card, called the health & safety passport. The card scheme will be run by outsourcing specialist Mitie and the training required to get the card will be undertaken by Lantra.
Unite, which represents workers who will be expected to possess the card, has not been consulted about its introduction and the union also understands that other key sections of industry have also not been consulted.
Unite claims that the introduction of another card scheme flies in the face of industry plans to bring existing card scheme together under the Construction Skills Certification Scheme (CSCS).
The government-sponsored Construction Leadership Council has recommended that all card schemes should carry the CSCS logo and that 'no equivalents should be accepted'. Most Highways England workers will now require two cards instead of one.


Unite assistant general secretary Gail Cartmail said: "Unite has been at the forefront of improving construction safety; any initiative which improves workplace safety would normally be welcomed.
"However, to be successful the new scheme must have the support of the workforce and the lack of consultation with unions and industry bodies, dramatically undermines this initiative.
"Workers will be concerned that employers will require them to pay for the cost of the new card and any additional training and the lack of communication has meant that agreements to ensure that employers pay the cost are not in place.
"This is yet another example of the lack of joined up government. The CLC is saying one thing and then Highways England has unilaterally gone off and undermined the policy of having one single card scheme."
She added: "The involvement of Mitie is very alarming. Other card schemes are being run by not-for-profit organisations. Are Mitie and Highways England looking to profit out of a safety initiative?"
Got a story? Email news@theconstructionindex.co.uk