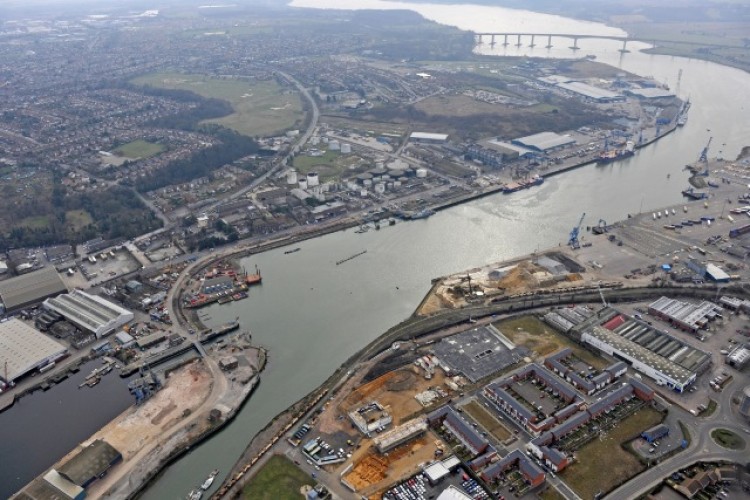 Work to the tidal barrier scheme, which runs along the River Orwell in Ipswich, is due to start this month and includes the design, construction and installation of a 30-metre wide tidal barrier gate. It will complete the defences that the Environment Agency has been upgrading in recent years to reduce the risk of future flooding. 
Ipswich has a long history of flooding, both from high fluvial flows and surge tide effects, with more than 1,500 residential and 400 commercial properties currently within the risk area.  The new flood gate will prevent surge tides and allow control of fluvial flow.
The scheme involves the construction of piled flood defence walls on either side of the barrier, a control building, the installation of mechanical and electrical equipment, flood gates on the east and west banks within the flood walls, scour protection and landscaping works.  VBA will also maintain the new tidal barrier for a further two years.
The contract was awarded through the water and environment management (WEM) framework.
VBA framework director Mark Gardner said: "This project is a great opportunity for VBA to showcase its capabilities in flood defences as well as create a safer environment for those who have been impacted by flooding."
Got a story? Email news@theconstructionindex.co.uk