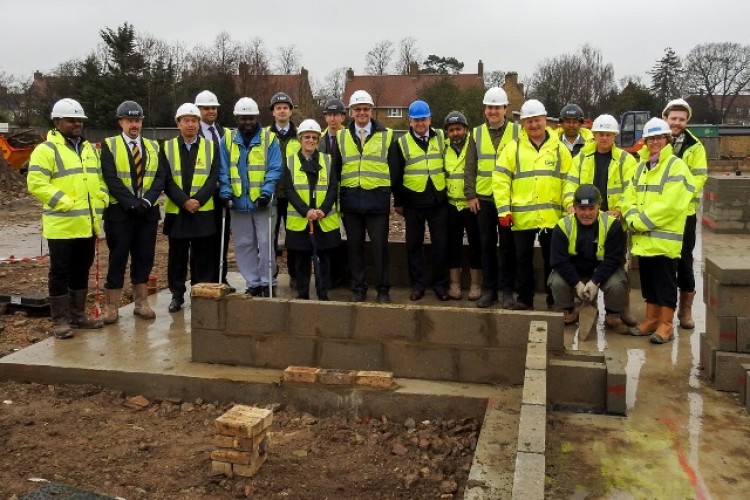 United Living has started work on the redevelopment of Rhodes Moorhouse Court in Morden, which is Haig's largest estate in south London
Contractor United Living has pledged to employ local veterans during the construction of the new 68-home development, which will provide affordable rental housing for ex-service men and women from June 2019.
Haig Housing receives approximately 1,000 applications a year for housing, of which it has the ability to help around one in seven applicants. In London, this ratio rises to 1 in 12.
The Morden scheme is part funded by the Veterans' Accommodation Fund, which also provided funding for Haig Housing to expand into Colchester, Aldershot and Scotland. This new development follows the recent completion of eight one-bedroom homes at Parry Court, Morden, and Haig Housing's partnership big build in Manchester.
United Living chief operating officer Stuart Laird said: "Rhodes Moorhouse Court is a prestigious development and we're extremely proud to be constructing these new homes in partnership with Haig Housing. United Living brings plenty of expertise in delivering projects like this, having previously delivered construction training for ex-military personnel on projects and building sites across the country. We see this as another very worthy cause and we're now in the process of accelerating efforts to recruit more ex-service personnel to help deliver this project."
Got a story? Email news@theconstructionindex.co.uk