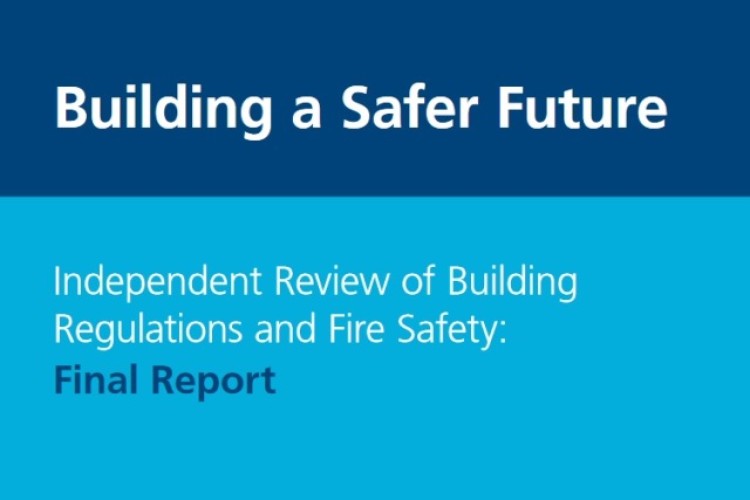 The House of Commons' housing, communities and local government committee has come out against Hackitt's recommended approach and wants to see immediate product bans. As previously reported, the prime minister has already bowed to pressure by agreeing to launch a consultation on banning flammable cladding, even though it is already effectively 'banned' as non-compliant with existing building regulations.
The committee has written to secretary of state James Brokenshire setting out its opposition to Dame Judith's decision to focus on a 'light-touch outcomes-based' approach to building regulations and welcoming the government's rejection of the review's approach to prescription.
"We need to have some prescription in our building regulations, not least with regard to the use of combustible materials," the letter says. "We are therefore fully supportive of your decision to reject Dame Judith's approach to prescription, and welcome the announcement of a consultation into banning the use of combustible materials. However, we do believe that there is a strong argument for proceeding immediately with such a ban so residents can be reassured that the cladding used on their homes is safe."
It added: "It cannot be right to place so much trust in the professional competence of a construction industry in which too many people have been inclined to take shortcuts and cut costs at the expense of the safety of residents."

The Hackitt review of building regulations was commissioned by the government in August 2017 following the Grenfell Tower fire in June in which 71 people died. It was set up to examine the building and fire safety regulatory system, with a focus on high-rise residential buildings.
Dame Judith Hackitt, a former chair of the Health & Safety Executive, published her report Independent Review of Building Regulations and Fire Safety: final report last week.
The housing committee has set up its own inquiry into Hackitt's recommendations. It is inviting representatives from the construction industry, fire safety experts, and other stakeholders to give evidence on the immediate and longer-term changes needed to improve the safety of residential tower blocks, and how improvements can be applied more widely in the construction industry.
Committee chair Clive Betts said: "We want to find out what needs to be done now, such as the banning of combustible cladding, as well as ways of changing the long-term approach of the industry. By taking evidence before the summer we hope the government will consider our findings as part of the commitments made by the secretary of state last week to consult on banning cladding and the implementation of wider reform of the regulatory system."
Got a story? Email news@theconstructionindex.co.uk